Relationship counselling is not admitting defeat. Instead, it's potentially preventing defeat, by receiving relationship counselling.



Couples counselling is a therapy tool many of us use when relationships have lost their way and particularly, when in crisis and/or close to separation. Or, maybe you have already separated and hope to rebuild your relationship/marriage.
My professional role is to help you both equally, offering a neutral, emphatic and non-judgmental approach. Offering equal time, attention and understanding to both of your perspectives around the problems you are facing within a constructive manner.
Benefits of Couples Counselling - These are just a handful of examples that you could achieve;
Establish individual and combined desired outcomes and goals.
Identify, understand and accept the problems within your relationship.
Stop the 'blame game', and instead hear each another's own thoughts, feelings, and opinions surrounding your issues.
Acknowledge individual fears, hopes and personal struggles.
Decrease emotional avoidance and increase that loving bond.
Hear, understand, and empathize with each other's pains and frustrations.
Identify any dysfunctional thoughts, feelings, and behaviours, and replace them with positive ones.
Identify and promote individual and combined strengths and weaknesses to enhance your relationship.
Improve your ability to communicate within a wide range of ways, currently unknown to you both.
Implementation of approaches/strategies to enable and develop positive changes.
Promote forgiveness and ability to rebuild trust.
Feel supported, acknowledged, respected, appreciated, and valued.
Improve intimacy and all other positive aspects within your relationship.
To once again - feel loved and wanted.
Insights and tools gained within therapy, continue to benefit you throughout your future.
You and your partner may be finding yourselves trapped within a vicious circle, arguing about the smallest things and rows are now likely to quickly escalate into something unnecessary or nasty, which you later regret. There are an untold number of reasons to why relationships struggles and therefore, couples seek professional help;
Lack of understanding Feeling sad, confused, guilty, crazy, lonely, fearful Postnatal depression Anger issues
Affairs and betrayals Sexual and emotional abuse Sex problems Loneliness Parenting issues Identity Low self-esteem/worth/confidence
Redundancy or financial difficulties Loss & Grief Illnesses Career Family issues Anxiety Depression Separation and divorce Trauma
Trust issues Differing libidos Control issues Relationship feeling stale Leading separate lives Fears
Mental health & Psychical health issues Feeling trapped and/or bored being within an unloving partnership
Differing faiths, religions, directions, morals, values, ambitions, and goals
As with any form of counselling, there are no set guarantees that your relationship will be saved. However, the sooner you receive professional help to at least try and resolve your issues and conflicts, the more effective counselling will be for you both, and therefore, increases the chance of successfully rebuilding your relationship.
Counselling could prevent unnecessary separation. More so, it could potentially leave you both with a whole new relationship style and full of new goals to fulfil an exciting future together.
For immediate help, my resources here could be of benefit to you:
Marriage, Relationship & Couples Counselling
Helping you to understand & manage your anxiety
Individual & relationship self-help to creating changes
Understanding why you want achieve your goals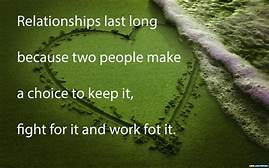 CONTACT ME TODAY AND RECEIVE YOUR FIRST 30-MINUTES FREE
Call - 07496731877
Email - kslosscounselling@outlook.com