Couples counselling is a therapy tool many of us use when relationships have lost their way and particularly, when in crisis and/or close to separation. Or, maybe you have already separated and hope to rebuild your relationship/marriage.
You and your partner may be finding yourselves trapped within a viscous circle, arguing about the stupidest things and rows now are possible to quickly escalate into something unnecessary or nasty, which you later regret. There are an untold number of reasons to why relationships struggles and therefore, couples seek professional help;
Financial difficulties
Lack of understanding
Feeling sad, confused, guilty, crazy, lonely, fearful
Affairs and betrayal
Separation and divorce
Differing libidos
Control issues
Relationship feeling stale
Leading separate lives
Trust issues
Mental health & Psychical health issues
Feeling trapped and/or bored being within an unloving partnership
Stress (Personal and/or work related)
Family and/or in-law issues
Parenting children
Differing ambitions and life goals
PTSD, anxiety, depression, low self-esteem, confidence, addictions....
There are countless reasons for relationships becoming struggles. Whatever your reasons are, counselling could help you both achieve your desired outcomes.
As with any form of counselling, there are no set guarantees that your relationship will be saved. However, the sooner you receive professional help to resolve any issues and conflict, the more effective counselling will be for you both, increasing the chance of successfully repairing and rebuilding your relationship.
This process requires full commitment from both parties. Opposed to individual counselling, there is the added fear that the truth will upset or hurt your partner and worry that it will make your bad situation even worse. The honest answer to this is yes, it could. However, in many cases, couples get an immediate short-term boost due to feeling a sense of relief that something is finally being done to change your relationship for the better, rather than continuing within the vicious circle you both find yourselves within and hope that separation can be prevented. For many, counselling can save relationships from unnecessary separation.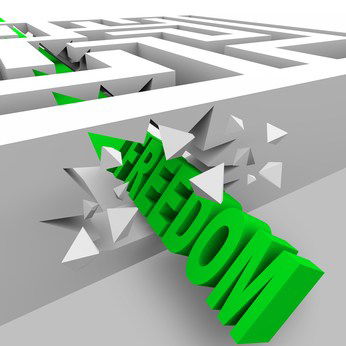 I often find that many people attend couples counselling hoping that I will able to point out all of their partner's shortcomings, only to become quickly disappointed. That is not what therapy is about. The process is about coming together and learning to cooperate, not compromise.
My professional role is to help you both equally, offering a neutral, emphatic and non-judgmental approach. Offering equal time, attention and understanding to both of your individual perspectives around the problems you are facing within a constructive manner.
Potential Benefits
Establish individual and combined desired outcomes and goals
Identify, understand and accept the problems within your relationship
Stop the 'blame game' and instead hear each another's thoughts, feelings and opinions surrounding these issues
Acknowledge individual fears, hopes and anxieties
Decrease emotional avoidance
Relate to each other's pains and frustrations
Identify any dysfunctional behaviours, replacing them with functional ones
Promote individual and combined strengths
Improve ability to communicate
Implementation of approaches/strategies to enable change
Promote forgiveness and ability to rebuild trust
Insights and tools gained within therapy, continue to benefit you throughout your future.
CONTACT ME TODAY FOR A FREE 30-MINUTE CONSULTATION
Call - 07496731877
Email - kslosscounselling@outlook.com
BOOK A TIME SLOT FOR YOUR FREE 30-MINUTE CONSULTATION