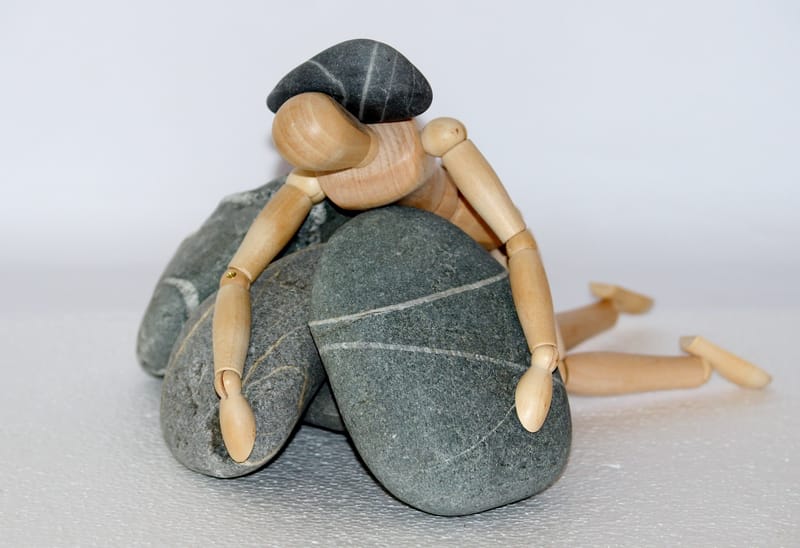 I'm here to help you overcome and find relief within your current struggles, where new and/or past reoccurring issues are harming your well-being, happiness, relationships and various other aspects of your life. Constant and intense emotions of sadness, anger, failure, grief, shame, doubt, guilt, fear, regret etc, will no doubt become overwhelming for you and therefore, come to have a negative impact on your daily life. I hear you when you say ''
I can't carry on like this
''
Individual Counselling
and
Relationship Counselling
are needed for many, for a wide range of reasons. No issue is insignificant or wrong. If something is troubling you, it is only right that you can express your emotions and at least try to overcome and/or change the reasons behind what it is that's troubling you and learn to let go of the reason's that you identify that are holding you back in life. It not only helps you but everything and everyone around you.
To me, insignificance does not exist. Generalised anxiety disorder
Anxiety
Depression
Panic attacks and Panic disorders
Relationship issues
Pre/bereavement
Feeling sad
Phobias
Family issues
Separation and divorce
Trauma
Trust issues
Post Traumatic Stress Disorder (PTSD)
Postnatal depression
Stress
Anger management
Affairs and betrayals
Seasonal affective disorder (SAD)
Sexual and emotional abuse
Sex problems
Loneliness
Parenting issues
Gender/sexuality issues
Identity
Low self-esteem/worth/confidence
Redundancy
Loss & Grief
Cancer
Illnesses
Direction
Carers
Finances
Your issue may not be listed here, or you might find that there are many. Either way, it's OK. Ask yourself, what is the better outcome: Accept it and destroy it. Or; Avoid it and let IT destroy you. Only you have the power for change.
Being an
integrative Counsellor
, I work with you as a 'WHOLE', not only the issues you bring. I do not believe in 'one theory fixes all.' When working with me, you will benefit from the use of a wide range of theories, depending on your unique self, including:
Cognitive Behavioural Therapy (CBT).

Behavioural Therapy.

Cognitive Therapy.

Behavioural and Cognitive Therapy.

Psychodynamic Therapy.

Person-Centred Therapy.

Gestalt Therapy.
Humanistic Therapy.
Transactional Analysis Therapy (TA).

We all struggle in life and that's OK, for we are only human, but there's no need to suffer alone. Finding the right therapist who can help with your needs, enabling you to move forward from these struggles is KEY to your success, which is why I offer a free 30-minute consultation. Read more to find out why I am of minority, willing to offer a
Free 30-minute initial consultation.
Feel free to contact me on
07496731877
or
email me
to arrange your first step towards 'The New You.'